How Much Life Insurance Do You Need?
Insurance 101
Personal Finance Planning
The most important questions and perhaps the key determining factors in getting life insurance coverage are – how much life insurance do I need and how much will it cost?
The vital function of life insurance is to financially protect your family and loved ones if something were to happen to you. It is thus of utmost importance to ensure you purchase the right amount of coverage so that their financial security is never compromised due to inadequate coverage.
How much life insurance do you need?
The general rule of thumb for determining life insurance coverage is to get coverage that is 10 to 30 times your annual income. While that may seem too much, it is ideal for accounting inflation and unforeseen expenses that often arise in the long run.
Another popular method to arrive at the right coverage amount is the DIME method wherein you take into account your:
Outstanding Debts
This excludes your mortgage but includes other debts like credit card bills, car loans, personal line of credit, etc. You must also include any anticipated debts that would arise in the future.
Example: Jason's current debt is $20,000 while his anticipated debt is $10,000.
Total Debt = $30,000
Annual Income
Multiply this by the number of years your family would require this income to live a comfortable life. Some determining factors include years until your child graduates, house mortgage gets paid off, and so on.
Example: Jason's annual income is $60,000. His family would require this for the next 15 years.
Total Income = $900,000
Mortgage Payments
This is the amount left on your mortgage. Ideally, your life insurance should cover your entire mortgage. This will give your family the freedom to pay off the mortgage when required. You could also include any anticipated renovation costs such as home expansion, re-decoration, etc.
Example: Jason's outstanding mortgage is $500,000 while the expected renovation costs are $50,000.
Total Mortgage = $550,000
Education Costs
This is the cost of education for your child/children so that their education and aspirations are not jeopardized, due to lack of funds. It should include schooling costs and college education costs. It must include other expenses like study material, travel expenses if your child decides to study abroad, and so on.
Example: Jason's anticipated education costs in total for both his kids is $100,000. Whereas, additional expenses such as travel is $10,000.
Education costs = $110,000
Potential Tax Liability at Death (Investment Property)
This is the tax that Jason's family would have to pay in the year he passes away.
Example: Jason had an investment property that he bought for $300,000. At the time of death, this property is valued at $650,000 and is deemed disposed. The property owner is then taxed as per the market value of the property. In this scenario, there will be capital gains for $350,000 of which $175,000 will be taxed at Jason's marginal tax rate which is assumed to be approximately 46.16% (this will vary depending on the province). Thus, Jason's tax liability at death would be approximately $80,780.
Along with debts, income, mortgage and education, the potential tax liability should also be accounted for. This enables your family to be financially secure without worrying about the liabilities and financial obligations that may arise.
Thus, Jason, who has an annual income of $60,000 would need a life insurance coverage of $1,670,780 for a 15-year term.
Pro Tip: If Jason does have life insurance coverage through his employer, it would generally be only twice his annual income i.e., $120,000. This would not be enough to financially protect his family. With employer insurance, there is also the fear of job loss and subsequent loss of coverage from his employer.
Now that you have arrived on the amount of life insurance you require, you must subtract any life insurance that you already have in place. Accounting for life insurance through your employer is a based on the certainty you have about your job and employer.
Voila! You just calculated how much life insurance you need.
If you're looking for a quick and easy way to calculate how much life insurance coverage you need, use our FREE life-insurance calculator.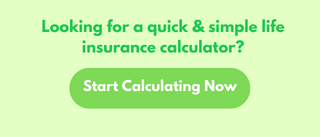 How much does life insurance cost?
Once you have determined how much life insurance you need, the next big question is how much would it cost?
The cost of life insurance again depends on several factors like your age, medical background and overall health, gender, and even elements of your lifestyle (such as whether you smoke).
Fortunately, in Canada, you do have several leading insurance providers that provide competitive rates for both term and whole life insurance. However, it could become a task to wait for quotes from each provider and then compare them for affordability. The easiest approach is to use Life Simpli's platform to view instant quotes from 25+ leading providers in Canada like Sun Life, Manulife, Desjardins, BMO, RBC Insurance, and more.
Pro Tip: Life insurance could cost as low as $11/month*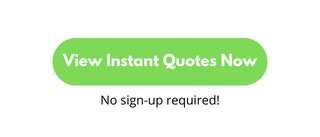 Which type of life insurance coverage should you get?
In Canada, you have the choice of:
Term insurance
Whole or permanent insurance and,
Universal life insurance
It is best to understand the options thoroughly before making a decision. Schedule a FREE consultation call with a licensed advisor at Life Simpli and get unbiased advice based on your needs and financial goals.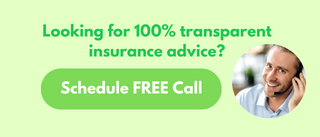 Life insurance is important. It is equally important to get the right amount of coverage. This will ensure that your family and loved ones are truly financially protected – just like you wanted them to be when you thought of getting life insurance coverage.