Life Insurance for Seniors in Canada
Health Planning
Insurance 101
It is never too late to get life insurance. Even if you are aged 60 or over and may have some health conditions, getting life insurance coverage is possible. In fact, contrary to popular belief, obtaining life insurance for seniors in Canada may be possible without undertaking medical exams!
Read on to find out more about coverage options and insurance products available to you in retirement age.
Why is life insurance for seniors important?
Although you may have accumulated wealth and paid off your loans by the time you have attained retirement age, life insurance coverage serves various purposes for an individual aged 60 years and older. While buying life insurance at a younger age helps cover education loans, home loans, childcare, and so on, getting coverage in your retirement age gives insurance a new meaning. Life insurance coverage can serve as:
A tool for tax planning
The common perspective about life insurance is that its sole purpose is to provide cash in the form of a death benefit when the insured passes away. However, there is much more to life insurance that most individuals are unaware about. Whole life insurance can be an effective tool for tax planning. Whether the policy is held personally or corporately it can help you better plan your taxes. Here is how:
Personally owned whole life insurance: Certain life insurance policies (generally participating insurance policies i.e., whole life policies) accumulate cash in a tax-sheltered environment. Quite often this can be missed out from an investor's portfolio due to lack of information about the 'tax-exempt' status of life insurance. If you are an investor and have maximized your RRSP contribution, investing in a whole life policy could be beneficial as the cash that grows within the policy is not subject to taxes during your lifetime. This also helps maximize the wealth in the long term.
Corporately owned whole life insurance: Generally, excess funds in the business stay trapped in the corporation and attract high taxes, irrespective of how they are invested. However, with tax-exempt life insurance, corporations can invest surplus funds into a tax-sheltered policy and allow it to grow to be ultimately passed over to the heirs in a tax effective manner.
An instrument for the creation of an inheritance for your loved ones
In general, life insurance can serve two purposes – either to create an estate for your inheritors or to preserve your existing estate so that your loved ones can fully benefit from the inheritance without having to worry about outstanding mortgages and taxes. Affordable monthly premiums can help you pass on a large amount in death benefits when you pass away – thereby allowing your loved ones to inherit a tax-free lump sum amount. Apart from several other uses like supporting a lifestyle, this lump-sum amount can also be used to pay your income tax and other estate taxes due and thereby help to preserve your estate and ensure your family inherits more assets than liabilities.
Financial protection for your family
The most common reason to apply for life insurance coverage is to financially protect your loved ones – this holds true even when you get life insurance coverage in your twilight years. Even if all your debts and mortgages are paid off, the death benefit can help pay for final expenses and even lessen financial burdens on your family, in the form of providing payment for your grandchild's education or supporting your children's lifestyle if they choose to take time off from work in the face of grief. The death benefit can even be used to fund a charity of your choice and continue your legacy for a social cause that you hold close to your heart.
What are the types of life insurance for seniors in Canada?
Life insurance for seniors, just like life insurance for individuals in their younger years, depends on the individual's financial situation and the rationale for applying for coverage. If you are a healthy 60-year-old seeking coverage for a temporary need like paying off an outstanding mortgage or loan, then term life insurance would generally be affordable and better suited for your needs. With that considered, most life insurance providers in Canada do not approve individuals over the age of 75 years, seeking term life insurance policies. However, there are a few providers like BMO Insurance, Canada Life, and Equitable that may be able to do the same.
The other alternative to term life insurance is whole life or permanent insurance. Since this type of policy provides coverage for your entire lifetime and creates also helps create a substantial cash value, it is generally more expensive. To understand more about term life insurance and permanent life insurance you can read everything you need to know about life insurance.
Some insurance providers also provide life insurance coverage without any medical exams.
What are the factors that determine the amount of coverage required?
Since life insurance is essentially a risk management tool, the amount of life insurance coverage you require is generally determined by the amount of risk you have. Essentially, the financial loss that your family will have to suffer after you pass away is the risk that you are looking to insure using life insurance coverage.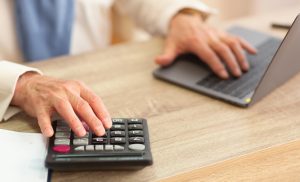 A few factors that would help you determine the amount of coverage required are:
Mortgage & debts
Your annual salary if you are still working and incurring household expenses
Credit card debts & other outstanding payments
Number of financial dependents you have  
The amount you would like to leave behind for your loved ones
The easiest way to find out the coverage you would require is to use our simple life insurance calculator that uses intuitive technology and data science systems to find the perfect coverage and policy for you within minutes.
Can seniors with pre-existing medical conditions get life insurance coverage?
Indeed. If the pre-existing medical conditions are not considered life-threatening, seniors can get approved for coverage at regular rates. However, if there are medical conditions that may affect the approval of traditional insurance coverage, seniors can still avail coverage at higher premium rates.
How much does term life insurance for seniors cost?
The cost of term life insurance depends on several factors like age, gender, health, lifestyle. However, since term life insurance covers an individual for a set term (generally 10, 15, 20 or 30 years) and does not build any cash value, it is more affordable than whole life or permanent life insurance.
Use our life insurance calculator to instantly determine how much term life insurance would cost you.
How much does whole life insurance for seniors cost?
Like term life insurance, whole life insurance too depends on the type of policy you choose and other factors like age, gender, health, and lifestyle.
With that considered, if you are a senior in Canada looking to build a cash value that can be used to supplement your income in retirement or meet unexpected expenses, then whole life insurance may be right for you. While term life insurance is aimed to protect you for a temporary period usually until you pay off your loans, whole life insurance not only protects you for your entire life but also helps accumulate a cash value that grows over time on a tax-deferred basis.
Yes, term life insurance for seniors can be converted to whole life insurance. However, most insurance providers permit this conversion until the insured is 71 years of age. Thus, if you are over 71 years of age and are looking to convert your term policy into permanent coverage, that may not be possible. You must check with your insurance provider since some of the companies do extend the policy conversion age until 75 years.
What is no-medical insurance for seniors in Canada?
Like the name suggests, no-medical insurance provides coverage without any needles and medical exams. This coverage works well for seniors that do not prefer undergoing medical tests.
Since no-medical insurance provides insurance coverage without fully assessing the health of the applicant, this coverage usually commands a higher premium as opposed to traditionally underwritten coverage.
The two types of no-medical insurance for seniors in Canada is as below:
Simplified Issue Life Insurance
Simplified Life Insurance can be obtained with minimal health questions and no physical health exams. It is quick, simple, and works well for individuals with pre-existing medical conditions.
Guaranteed Issue Life Insurance
Guaranteed Issue Life insurance, like the name suggests is a guaranteed form of life insurance coverage irrespective of your medical health. Unlike Simplified Life Insurance, this type of coverage does not even require any health questionnaire for approval. You simply apply by filling out the appropriate paperwork.
Even if you have been denied a life insurance policy in the past, you will be eligible to apply for Guaranteed Life Insurance thereby making it a nearly zero hurdle policy to obtain. However, this also makes it more expensive than Simplified Life Insurance.
If you would like to know which type of insurance works best for you, schedule a call with a licensed advisor at Life Simpli.
Since the premium depends on several factors like age, gender, lifestyle, health, and more – there is no 'one size fits all' answer here.
There are several leading insurance providers like Desjardins, Foresters, and BMO Insurance that provide affordable life insurance coverage for seniors.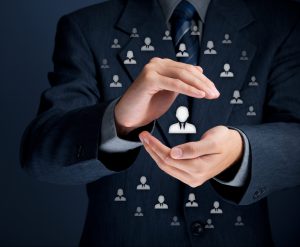 To find out how much life insurance would cost you, please use our free online tool to avail instant life insurance quotes.
What is the best life insurance for seniors in Canada?
Again, since there is no 'one size fits all' policy in the insurance world, the question about the best insurance for seniors is subjective to several factors.
An insurance provider that may work well for a healthy 60-year-old senior looking to get coverage for a fixed term, may not work well even for another healthy 60-year-old senior looking to get insurance to only cover funeral costs and final expenses.
Thus, when it comes to choosing the best life insurance for seniors, it is crucial to consider the following factors:
Policy Availability: The primary factor to consider before choosing your life insurance provider is the availability of the policy that you are looking for and the one that best suits your needs.
Financial Rating: The financial rating of an insurance company determines its financial stability which also determines its ability to honor its policies and contracts.
Premium Rates: Another key factor to consider is that the premium rates of your preferred insurance provider are competitive with other companies in the market.
Claim Payout Ratio: Before getting coverage from an insurance company, it is also important to find out if the provider pays out its claims in a prompt and timely manner. This helps ensure that your family does not have to struggle to secure the death benefit.
Policy Conversion Availability: It is an advantage if the insurance provider of your choice permits the conversion of a term life policy to a whole life policy so you can opt for that conversion if and when the need arises.
Quality of Customer Service: It can be quite a frustrating process if the insurance provider does not proactively respond to customer queries. Thus, to avoid this situation, it is always a good idea to check online customer reviews and get an idea of the quality of customer service before applying for coverage.
Fortunately, Life Simpli does all that work for you. When you apply for life insurance coverage through our simple web platform, we provide you with quotes from leading insurance companies that not only offer competitive rates but also qualify for all factors stated above and much more. Additionally, if you are an existing term life policy holder and are running out of renewal options for your existing policy, you can easily convert your coverage to a permanent one by speaking to Life Simpli's licensed advisor.
When should you not get life insurance?
If you are over 60 years and have no debts and dependents, then you may not require life insurance. Of course, you should also have the financial ability to fulfill any medical or emergency costs that may arise as well as have the capability to cover final expenses.
Simple tips to save on life insurance for seniors
If you are looking to get affordable life insurance after 60 years of age, here are some simple tips to help you avail low premium rates and reasonable coverage based on your requirements:
Manage your Health: Since your health plays a major role in determining the cost of life insurance, the primary factor you should be concerned about is your lifestyle and wellbeing. If you are a smoker, you should consider quitting to save on premium rates. Other factors include maintaining a healthy weight, lifestyle, and dietary habits.
Research for Insurance Providers that Meet your Requirements: There are innumerable life insurance providers in Canada. However, there will only be a few that match your requirements. As mentioned above, you must consider the factors when looking for the best insurance companies. There are also several insurance providers like Manulife that provide incentives to their customers to stay healthy.
Compare Rates from Different Providers: Once you have shortlisted insurance providers that meet your requirements, it is crucial to compare premium rates to ensure you get affordable coverage.
Fortunately, when you choose Life Simpli, we ensure you get to compare quotes from only the best life insurance providers that perfectly meet your requirements. So, all you have to do is focus on living a healthy lifestyle with your loved ones.
After all, whether you're 30 or 60, getting life insurance coverage will always remain one of the most thoughtful gifts that you can give your loved ones.
*This material has been prepared for informational purposes only and is not intended to provide, and should not be relied on for, tax, legal or financial advice. For advice related to your specific situation, please contact our advisors support line at 1(800) 491-6580.